Bring Your Point Clouds Into HoloBuilder
Upload, view, share, measure, and manage your point clouds in HoloBuilder.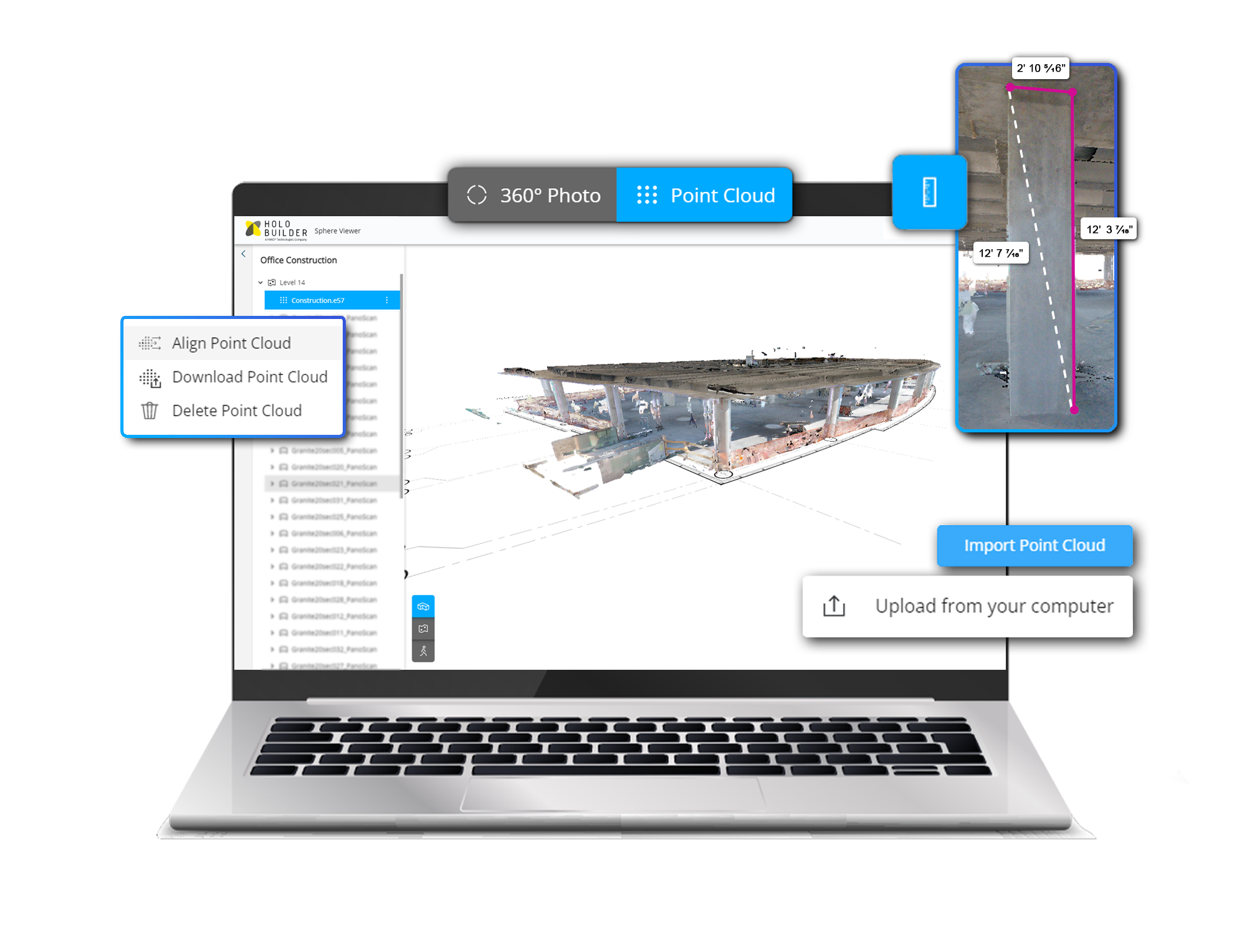 The new HoloBuilder add-on feature unites point clouds and 360° photos in a single platform, removing reality capture data silos and enabling faster analysis. Point Cloud Management brings high accuracy measurements directly into HoloBuilder and makes point cloud data easily accessible to your team, unlocking a new level of collaboration.